INDEPENDENCE
SUNDAY
ON MAIN STREET

Rededication of Haym Salomon Square

Sponsors
Queens Jewish Community Council
Queens Jewish Historical Society
Jewish War Veterans of the USA
Kew Gardens Hills Civic Assn.
Scouts from Troop 787 were honored to be asked to present the colors at the 30th Anniversary of the Haym Salomon Square. Troop 787 has presented the colors before but we have never had the honor of being around so many men that have fought for our freedom. In addition to all the brave men that fought for our country we met a few of our elected officials. Councilman Tony Avella, Councilman Joseph P. Addabbo Jr. and retired Councilman Morton Povman.

Troop 787 would like to thank Mr. Jeff Gottlieb, President of the Queens Jewish Historical Society. A job well done!


Click on the thumbnail to see the picture larger.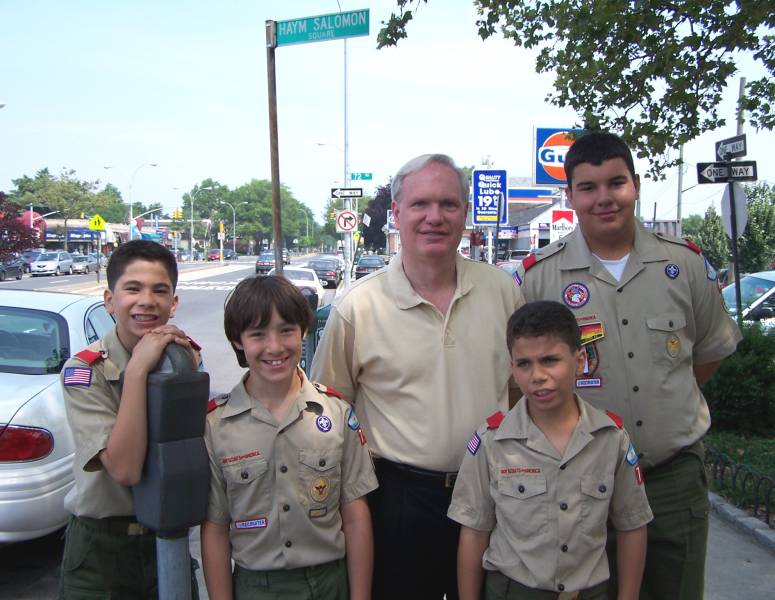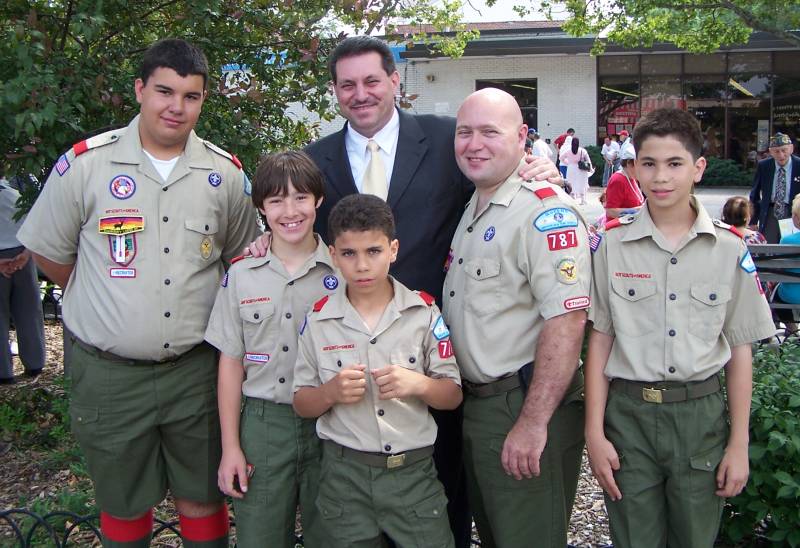 Troop 787 with Councilman Avella (left) and Councilman Adabbo Jr. (right)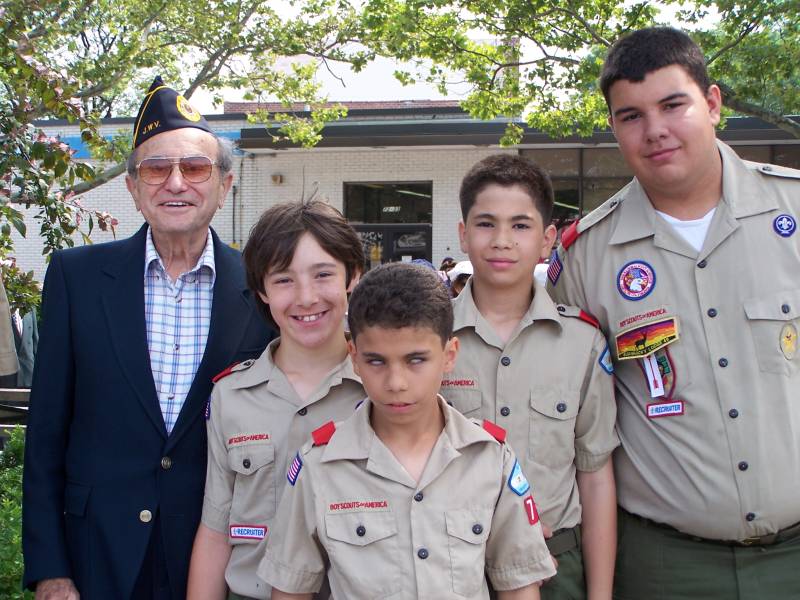 Jewish War Veteran, former member of Local 3 and past Electchester resident Jack Zuckerman sharing a moment with Troop 787

Click on the thumbnails to see the pictures larger.
Photos by Jeremy Jacobowitz and Rich Ruiz

GOD BLESS AMERICA